Girlfriend Collective Reviews
What Is GIRLFRIEND COLLECTIVE?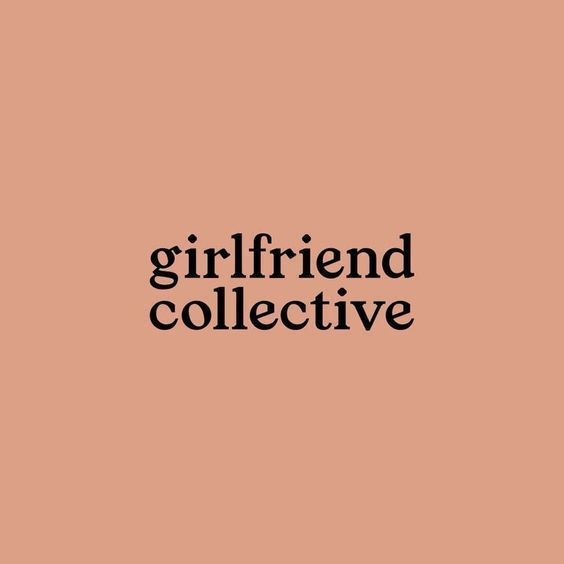 Girlfriend Collective was founded by Seattle-based husband and wife team Ellie and Quang Dinh. Ellie wasn't finding the kind of activewear she desired, and at the same time, her husband Quang had found a way to make polyester entirely from recycled water bottles. Together, they created an ethical and sustainable activewear brand that is also fashionable.
Girlfriend Collective is extremely transparent with their sourcing, manufacturing, and labor. You can read it all on their website, but some of the aspects of their business that stood out to me:
1. Girlfriend Collective's textiles are made from recycled materials in their facility in Taiwan that specializes in eco-friendly and high-quality textiles. Garments are then cut-and-sewn in one of their partner facilities carefully chosen for their values and ethics. Their core factory is in Hanoi, Vietnam. The factory is SA8000 certified, guarantees fair wages, safe and healthy conditions, and zero forced or child labor.
2. Their packaging is 100% recycled and recyclable.
3. As for their materials:
①Girlfriend Collective Compressive Leggings + Bras are made from 79% recycled polyester (or RPET) and 21% spandex. The leggings are made from 25 recycled post-consumer bottles; the bras are made from 11.
②Their LITE Leggings are made from recycled fishing nets and other waste using ECONYL® yarn. Girlfriend Collective's LITE fabric is made up of 83% recycled nylon and 17% spandex.
③Girlfriend Collective's tees and tanks are 100% cupro, a delicate fiber made from waste the cotton industry leaves behind. Their cupro yarn is made in a zero-waste, zero-emission facility in Japan, then constructed at their SA8000-certified factory in Hanoi.
④Girlfriend Collective orders come in a Reusable Pouch that is made with the same RPET as their bras and leggings.
Girlfriend Collective offers their apparel in sizes XXS-6XL; but they also have For Everyone Size. For Everyone Size is numbered 1-12 and matches up to men and women standard sizing to make the clothing for all, regardless of gender. Even Girlfriend Collective's bags and outerwear are gender-neutral and size-inclusive.
Girlfriend Collective has a beautiful range of models of all sizes, skintones, and genders. Not only is this beautiful and empowering, but it makes it far easier to envision how their apparel will work on your specific shape and size. Girlfriend Collective never touches up their photos.
What sets Girlfriend Collective apart from others?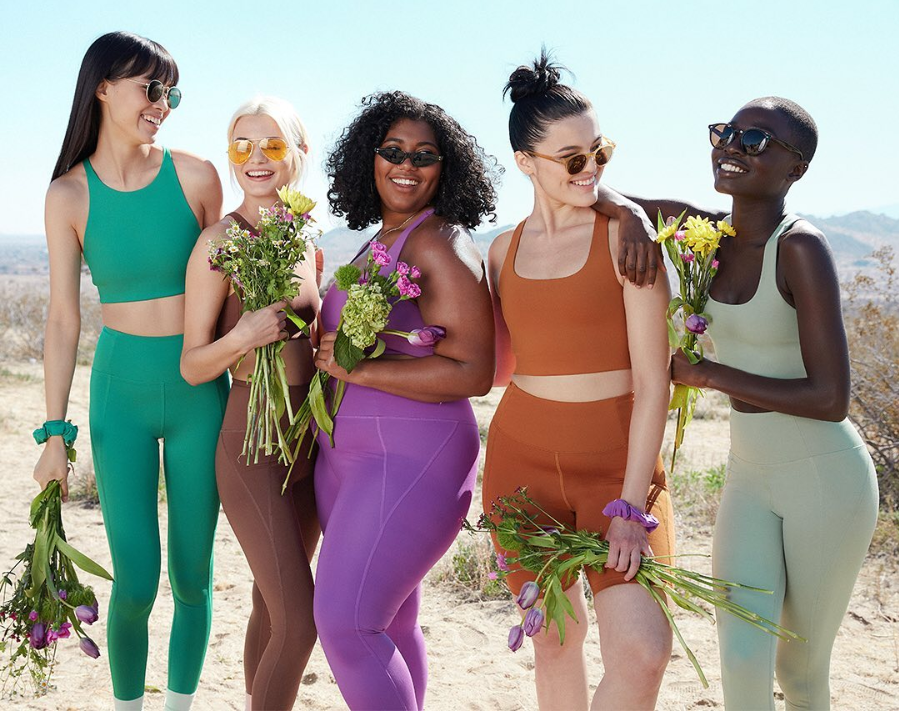 Their elegant sportswear is jaw dropping gorgeous. The brand makes sure that a woman manages to look good even during sweaty workout sessions. The business model of the brand Girlfriend Collective is a unique aspect. The following are some aspects that we are proud to include in this Girlfriend Collective review that set it apart from other brands.
• They use recycled polyester and plastic (water bottles and fishing nets) to create durable products.
• In fact, at least 83% of recycled material is used to make all of the Girlfriend Collective clothing.
• Girlfriend Collective is an SA8000 certified brand.
• They are such ethical manufacturers that they pay living wages. There are no slave or child labor.
• All their activewear designs are spectacular and affordable.
• People with extreme sizes can also shop from them. There should be a separate Girlfriend Collective sizing review to highlight their policy regarding it.
• The product comes in variety and range for every activity to help a woman remain focused and active.
• Even their packaging is 100% recyclable.
Why you should choose high performance workout clothes?
What if you cannot perform a refined and efficient gym workout session due to uncomfortable clothes? Definitely, without any comfortable, stretchable outfit, they are not possible.
And since fashion, style, and comfort walk hand in hand, high-quality apparel is a blessing. Girlfriend Collective provides super comfortable and stylish activewear at commendable discounted prices through the Girlfriend collective promo code. Due to its eco-friendly approach, the brand has a strong connection with you and understands what you need in the gym and outdoors that is super sustainable. We have read one Girlfriend Collective lite leggings review which states that even their lite leggings cannot be torn apart while intensive workouts.
ESSENTIALS LEGGINGS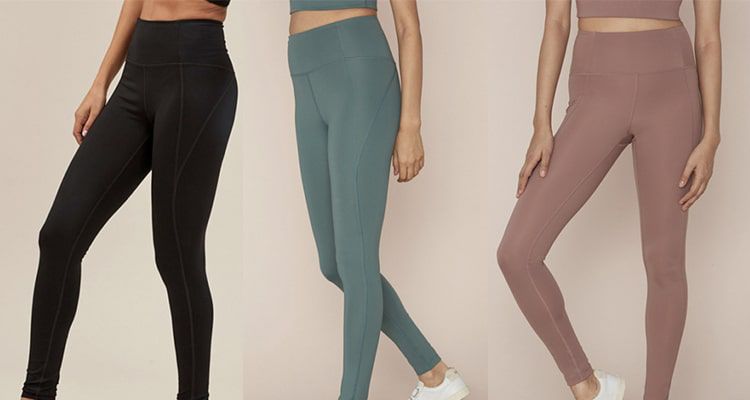 Girlfriend Collective sells one of the most reliable and best leggings. They have compression, maternity, pocketed, and unitard leggings. People opt for these squat proof Girlfriend collective leggings because of their quality and comfort. Here are details of their legging collection:
• Luxe Legging
Super stretchy with endless possibilities. You can use them anywhere for any activity.
• Compressive High-Rise Legging
This Girlfriend collective leggings started it all. While doing a compressive leggings review, we discover that they made it from 25 recycled plastic water bottles.
• High-Rise Pocket Legging
These are designed because of popular demand. They are compressive, ultra-high rise with double side pockets for better functionality.
• FLOAT Seamless High-Rise Legging
These leggings are extra super stretchable (No seams and no limits).
• Unitard
We come to know about this after reading one of the Girlfriend Collective bodysuit reviews. It is a one-piece legging outfit comprise of a top and a legging as one unit.
• Maternity Legging and Seamless Maternity Legging
Specially designed for pregnant women, these leggings are breathable and flexible, designed for yoga and lounging.
• Iman Drawstring Legging
Super stylish leggings with drawstring that make you look uber chic.
GF OTG collection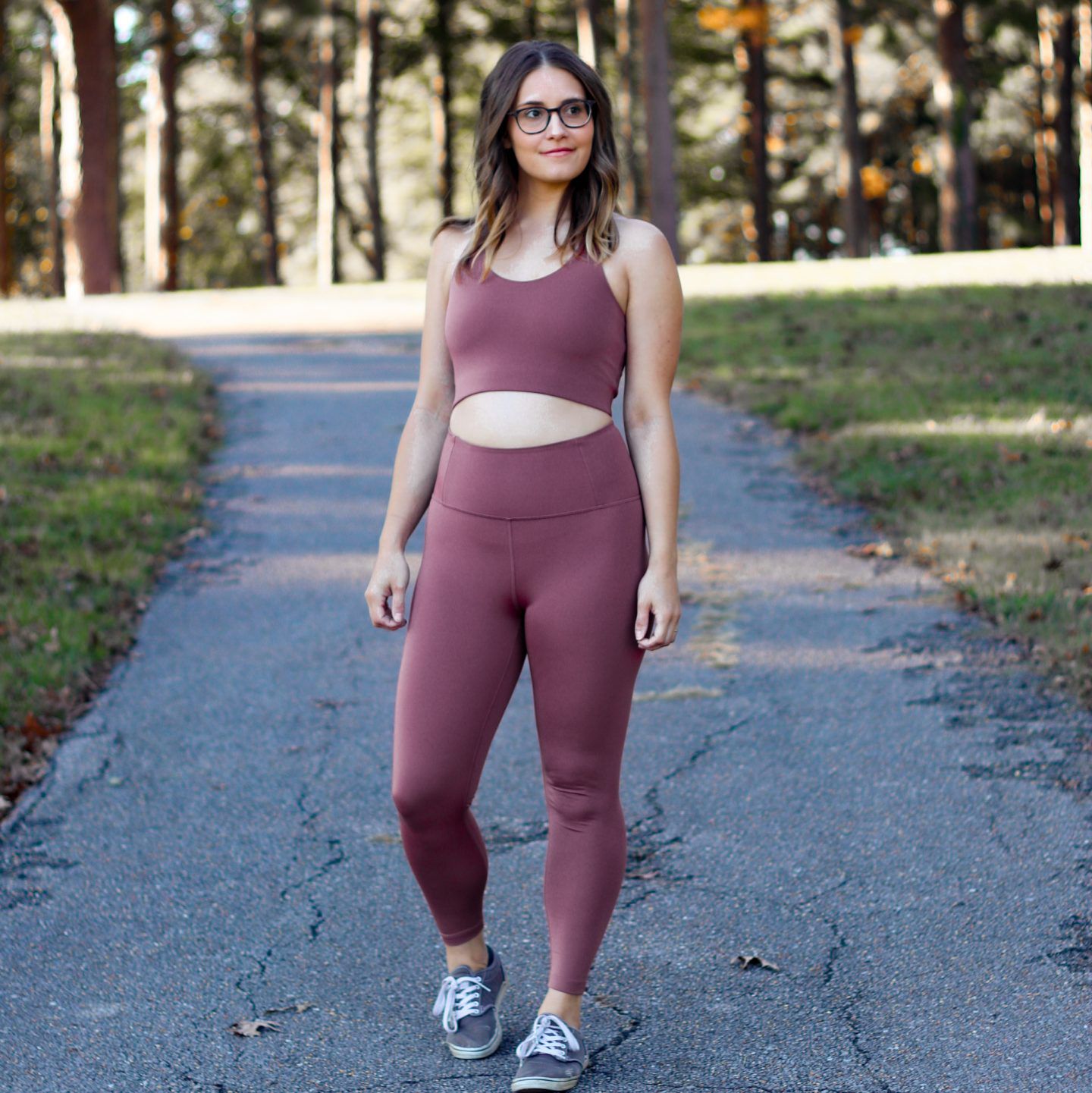 Girlfriend Collective also designs windbreakers, track jackets, etc. You will find them in their GF OTG collection. And OMG, while we were researching for Girlfriend Collective review, we found their savage range so fantastic.
When you're outside, these windbreakers are your buddies for keeping you protected from the rain or wind or any other weather condition. They're also sweat-resistant, 100% recycled. 100% recyclable and 100% ready to go. One can buy from these available options:
• Hummingbird Half Zip Windbreaker
• Summit Track Pant
• Trail Short
• Peregrine Windbreaker
• Summit Track Jacket
• Gazelle Short
ESSENTIALS SHORTS
Love wearing shorts? Whether you run, you jog, you ride a bike, or just want to lounge around, Girlfriend collective bike shorts are versatile enough to pull off. Although there are also other options, we suggest you stick to high rise bike shorts.
You will get compression and support and style while running, jogging, and working out wearing them. You can also wear the gazelle shorts that are looser in fitting and the shortest option.
ESSENTIALS BRAS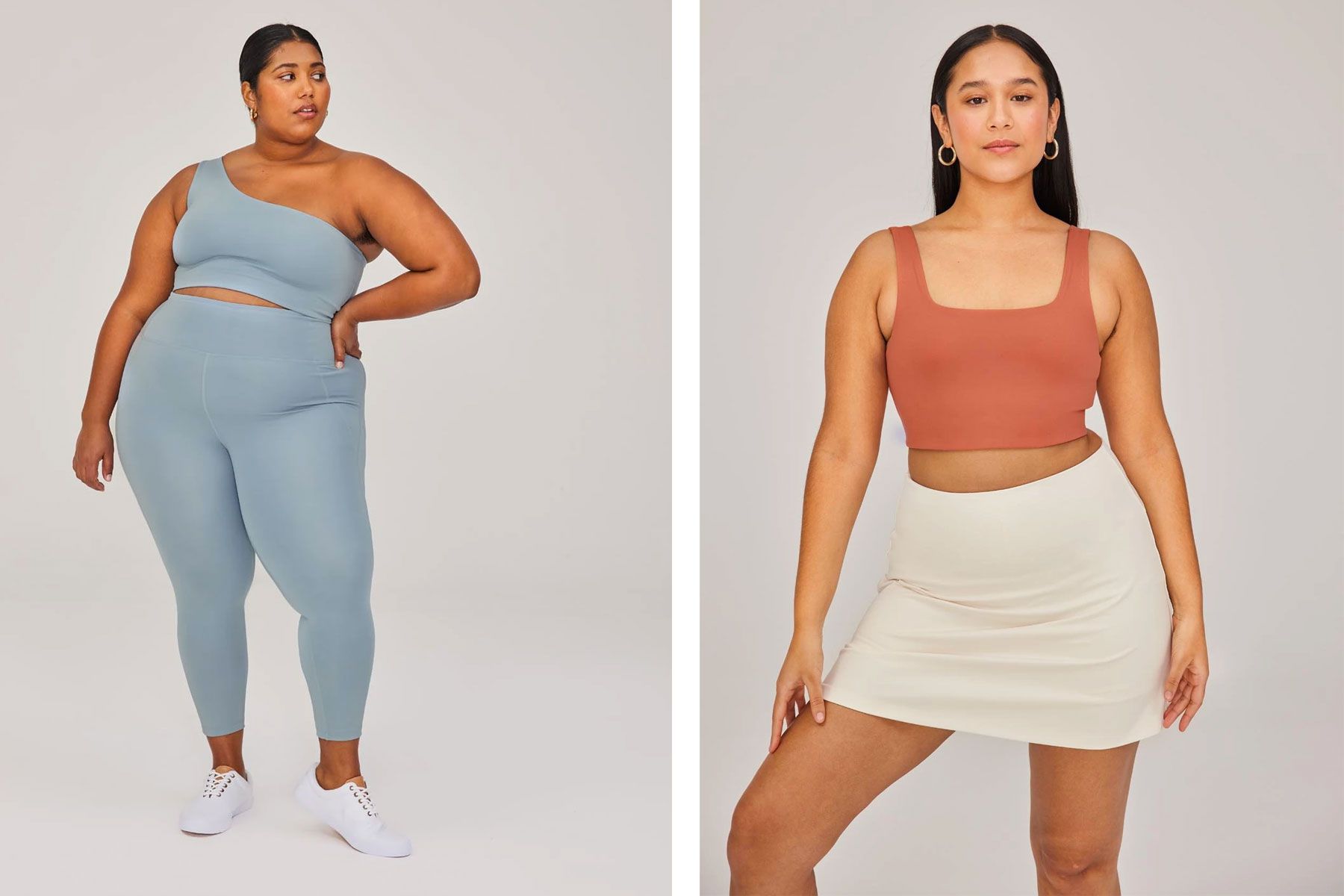 There are six Essentials Bra styles: Paloma, Topanga, Dylan, Simone, Tommy, and Lou. The tops come in all of the core colors as well as a sixth color, Ivory. All of their bra styles are available in sizes XXS-6XL. The Paloma, Topanga, and Dylan styles are my favorite because they are more like cropped tanks. I have two Paloma tanks in Moss and Black – they are super comfortable with moderate support. Because of the square neckline, the Paloma can be a little too cleavage-y at times with strenuous floor exercises.
The Simone bra is the most supportive with built-in cups and adjustable criss-cross straps. The Lou bra comes with removable cups and a cute strappy back.
EVERYDAY GF
Everyday GF is a collection of everyday staples made from recycled polyester. This collection includes underwear and socks – two styles of underwear as well as two length options for socks. Girlfriend Collective created Everyday GF to solve the problem of tossing out our old, unrecyclable socks and underwear by replacing them with sustainably made alternatives.
In addition to offering a sustainable alternative, Girlfriend Collective created ReGirlfriend, a recycling program where you can send back your old Girlfriend Collective gear and they will recycle it for you by sanitizing and creating new fabric from it! PLUS you get a discount on your next order when you use ReGirlfriend – that is what we call a win-win-win my friends!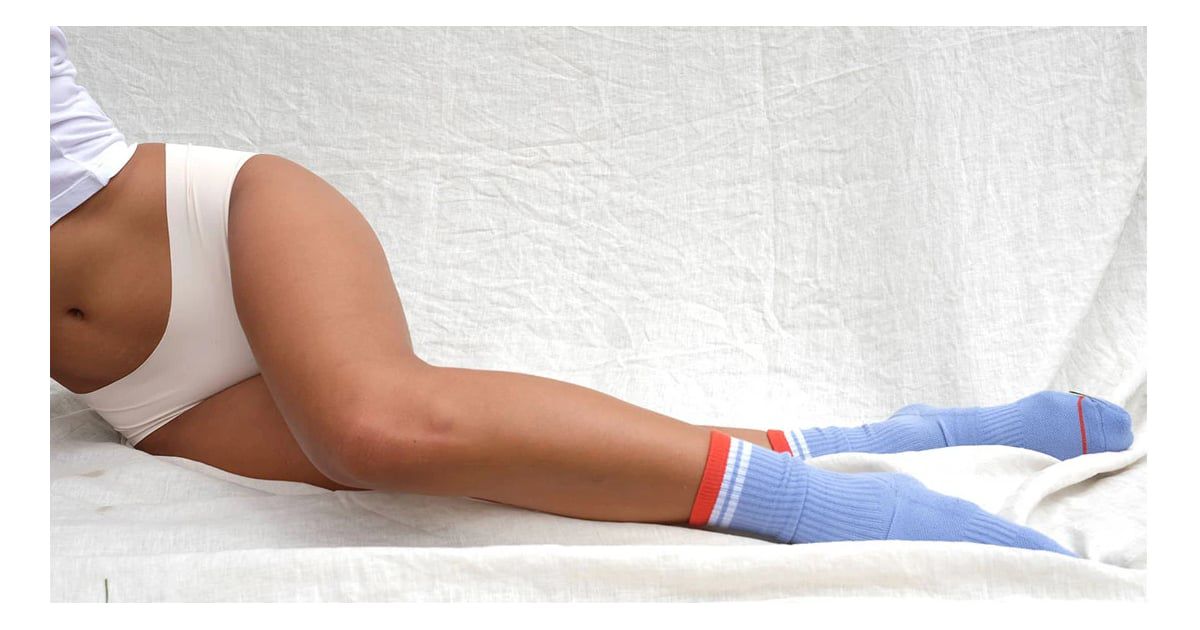 SOCKS
The socks are available in crew and quarter crew lengths. I have three pairs of the quarter crew size and they are thick, plushy, and the cutest socks in my drawer! The quality of these socks is outstanding – they feel as if they will last for years and years. They do pill a tiny bit from the dryer so if this bothers you, I suggest you line dry them. They have a compression fit to promote circulation so if you are on your feet all day, these will be your feet's new best friends!
UNDERWEAR

The underwear comes in two styles, brief and thong, and three colors, Shell, Copper, and Black. I have two pairs of briefs in the color shell and three thongs, one in each color. They are so soft, lightweight, and comfortable. I do not put these in the dyer – I wash them in the washing machine and then let them air dry flat.
Everyday GF has a Top Drawer Discount program where you can mix and match up to seven pieces of any socks and/or underwear and save some money.
Girlfriend Collective Pros and Cons
PROS
All Girlfriend Collective clothing is made with up to 83% recycled material
SA8000-certified - manufacturing processes have been rated as ethical
Fabrics are soft and durable
Wide selection of leggings available
Sizes for all body types of women
Customers can sell old Girlfriend Collective purchases back to Girlfriend Collective



CONS
Only two bra styles available
Only solid colors offered; no patterns available
$7 shipping and restocking fee for returns
Overall Girlfriend Collective Review - 4.7/5
Girlfriend Collective is an excellent choice of activewear for women looking for responsibly and ethically made clothing. We love that their clothing is designed for ultimate coverage and support while being incredibly soft and comfortable. Girlfriend Collective specializes in workout clothes that fit just about every body type, but what we love about this company is their philanthropy. Girlfriend Collective checks every box when it comes to eco-friendly clothing and responsible manufacturing. The only reason why this company doesn't get the full five stars is because of their limited color and pattern choices.
WEBSITE: https://www.girlfriend.com/